Dr Kalyan K Sarkar trained in Kolkata in the Calcutta Medical College obtaining his undergraduate and post graduate qualifications. He was trained subsequently in the UK between 1986 and 1993 and specialized in urological surgery. He returned to the city of Kolkata where he has been in urological practice from December 1993.
He is presenly the President of Bengal Urological Society.

From 2004 he has been practicing as an independent urologist with offices at 3 Haji Mohsin Road, Calcutta 700026, and Park Clinic, 4 Gorkey Terrace, Kolkata 700017, and admission rights in both hospitals.

He is Professor and Head of the Department of Urology at the RKM Seva Pratishthan, Kolkata, and helped to establish the DNB superspecialty training program in urology.

Dr Sarkar has been Principal Investigator in several Phase II and III international trials on prostate and bladder cancer.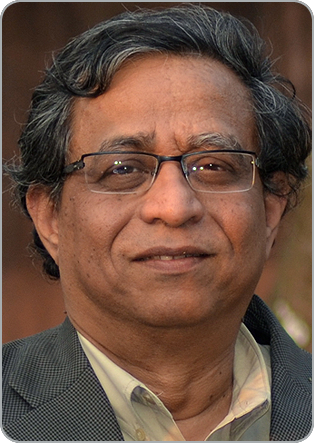 His principal previous professional associations in the city have been with Wockhardt Hospitals, Cancer Centre and Welfare Home, Thakurpukur, and AMRI Hospitals, Dhakuria.

He has delivered more than 150 presentations in academic meetings and has 13 publications. He has organized live operative workshops in andrology (2005), laparoscopic urology workshop (2005), laser urological surgery workshop (2007), and in 2008, organised, at the RKM Seva Pratishthan, in collaboration with Guy's Hospital, London, the first Indian event with live intercontinental transmission of robotic urological surgery from London to Kolkata. He has been invited to various workshops and instructional courses all over the country as senior faculty and resource person and has represented the Urological Society of India in a panel discussion on Bladder Cancer management in the European Association of Urology annual meeting in Stockholm, 2009. He has been member of the Urological Society of India bladder cancer guidelines panel.

He has conducted several workshops on Urodynamics, Stress Urinary Incontinence and BPH surgery. He has been member of a USI guideline panel on overactive bladder.

He is member of various national and international urological academic societies : Urological Society of India, American Urological Association, British Association of Urological Surgeons, European Association of Urology, International Continence Society, Society International Urologique. In 2011 he was awarded the Sivaraman Endowment Lecture and Gold Medal by the Association of Southern Urologists.

He is a Director, Community Services (Medical) Rotary Club of Calcutta Mid Town, and has organized several community health projects including Urological Consultation Camps in remote areas of West Bengal.